The ground around him is really unfinished, but I didn't want to waste more time.
It looks better when you squint.
His eyes came out chibi-like.
http://www-tc.pbs.org/wnet/nature/files/2009/01/286_skunk_feedback.jpg
And -
thought you might like to see an old pic of mine that covers the Reflections theme.
I gave it to my mom, maybe...25 years ago?
It is mounted behind glass, so that's why you see a reflection.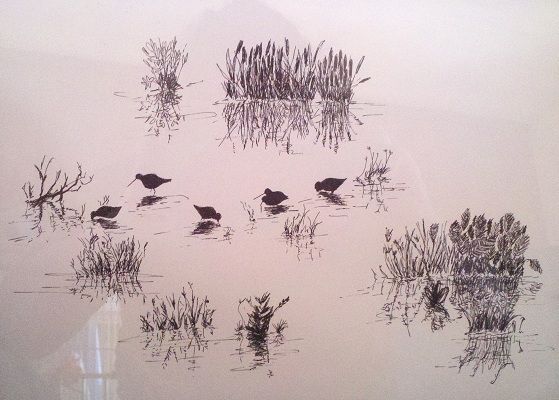 I am so slow.